Governor Alfred Mutua Comes to the Rescue of Philomena Mutheu
971 total views
Machakos County Governor Dr Alfred Mutua has paid the full school fees of Philomena Mutheu, a student that had written a letter seeking the President's help.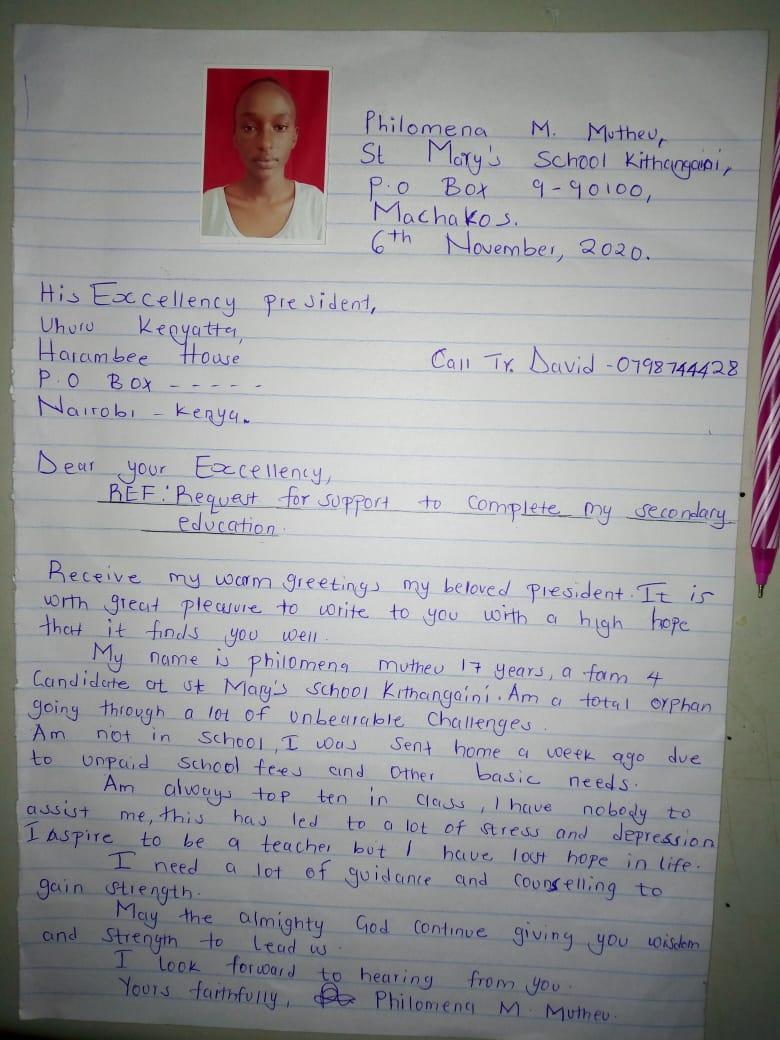 Through a series of tweets, the super governor said how he held a lengthy conversation with the Principal of the school, Madam Lillian Ireri, who has confirmed that Philomena was among 45 students from her school that were on 6th of November, 2020, sent home due to lack of fees.
She indicated to me that she took this action, despite the call by the National Government saying no student should be sent home, because after that announcement, there was a shift in the position after no money came from Prof. George Magoha's ministry.
She confirmed that the school's board of management made this decision on 30th of October, 2020, and the Sub County Director of Education, a Mr. Simiyu, approved the sending home of candidates due to lack of fees and monies to sustain the students in the school.
The Principal Ireri & the governor have agreed that she will not send any student home due to lack of fees but will inform governor Mutua so that he can take appropriate measures.
The governor urges the National Government to keep to their promise and declaration that no student shall be sent home due to lack of school fees.
https://twitter.com/DrAlfredMutua/status/1328978127914209280?s=20